The Directors of the Company have over 100 years' combined experience in the resources and corporate sectors. They bring to the Company a genuine belief that shareholder wealth can be achieved through exploration success and stakeholder management.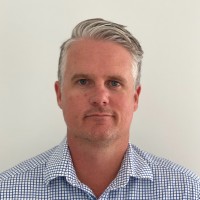 Adam is an experienced CEO heading up a family-owned group of businesses with a history in the civil construction and mining sectors of over 20 years.  Adam currently oversees businesses within the Mining, Construction, Waste Management, Dewatering and Infrastructure Maintenance sectors, all currently within Western Australia and with a history of operations in New Zealand and the East Coast of Australia.
Adam is currently working on a project to extract end of life mine dewatering pipe from sites and then run through a process of recycling and remanufacture of new stormwater pipe creating a 'circular economy' product.  The project integrates three group businesses, mining stakeholders and government departments that can turn mining waste into an engineered and quality approved product that will be distributed Australia wide for use in the civil and plumbing markets.
Adam's core skills include Business Management, Strategy Development, Contract Negotiation and the implementation of Innovation throughout a business.
Dr Jonathan West – BSc (Hons) MSc PhD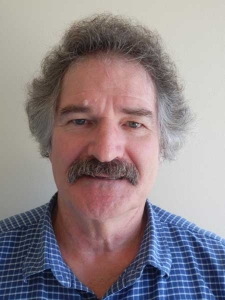 Dr Jonathan West has worked across a variety of resource and energy development and management areas, in both the private and public sector for over 40 years, both in Australia and overseas. He has extensive senior executive management experience with a particular focus on strategic planning, policy development, resource development and management, and corporate and organisational change management. He has extensive experience with shareholder/stakeholder engagement and in working directly with Traditional Owners on a range of resource management and economic development projects.
Other directorships of listed companies in the last three years: Excelsior Gold 2016-2018
Jonathon Edwards – BSc (Mechanical Engineering)
Mr Edwards is a specialist engineering technologist with over 42 years experience in mining, oil, gas and subsea engineering including the alternative and renewable energy sectors.
Mr Edwards earlier engineering career included Hammersley Iron Tom Price WA, Transfield Engineering Burrup Peninsula WA, Western Mining Roxby Downs SA, BHP Petroleum Timor Sea, Eltin contracting Kalgoorlie WA, Woodside and Santos at various locations.
Mr Edwards developed and was the Managing Director of Seatrac Pty Ltd a specialist subsea engineering company using underwater robotics and proprietary intervention techniques to recover, terminate and support oil and gas wells in remote, deep, and shallow offshore locations globally.
In 2007, Seatrac was sold to the Helix Energy Solutions Group a US based international energy services provider with significant expertise in the Offshore energy sectors including renewable energy using wind, wave, and tidal power technologies. Mr Edwards was retained as the Business Development Manager from 2007 – 2012 gaining significant expertise in all forms of alternative and renewable energy technologies.
In the past 11 years from 2012 – 2023 Mr Edwards has established and is the Principal of Edwards Family Investments primarily in Perth industrial property, Gold, Lithium and Rare earth stocks and continues advancing technologies in the Green Energy sector utilising, developing, and advancing technologies in relation to Lithium Batteries, EV fast charging systems including, mobile EV fast charging systems utilising renewable energy fuels.